"My work as Prince Claus Chair has expanded my focus"
Dr. Seye Abimbola on his first eight months as a Chairholder.
Dr. Seye Abimbola is the Prince Claus Chairholder at Utrecht University on Justice in Global Health Research as of September 1, 2020. An interview on his reflections of the past months, what to look forward to and what his tenure as a chairholder has already taught him.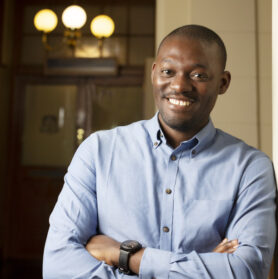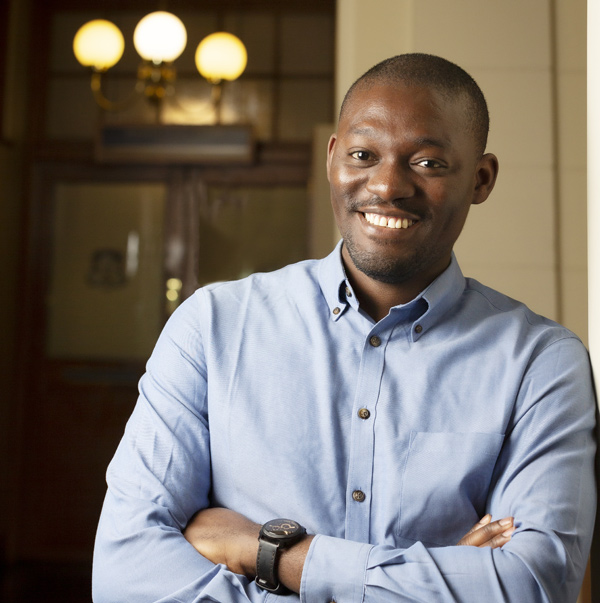 Changing the strategy and finding synergy with other researchers
The start of dr. Abimbola's tenure as a chairholder has definitely been influenced by the current pandemic. "The past months have been both good and not so good. To start with the good, the pandemic forced me to change my strategy. I was for example able to give multiple online lectures to a lot of students in the Netherlands that I would not have been able to do otherwise. It was a delight to see very engaged students, especially the ones at Utrecht University. I hope that by working with these students I was able to give them and their lecturers a different and affirming perspective."
Also, in terms of research, the online strategy paid off. "There was a sense of synergy with researchers I hadn't previously met, and that I think couldn't be possible otherwise. I was able to meet a lot more researchers from a variety of interests, and that already resulted in a couple of grant applications with colleagues in the Netherlands. For example, one grant we've submitted was about doing an analysis of the ethics of implementation research and another was on the dynamics of adopting health innovations within household and health systems."
"But, despite all the good things, I would love to see the people I work with in real life– especially at Utrecht University and my postdoctoral researcher Himani Bhakuni. You get to know someone somewhat through the screen, but seeing someone in real life completes the picture."
Riding the momentum and getting things done
The next 16 months of dr. Abimbola's Chairholder tenure are dedicated to building on the foundations that's been laid. "I feel there's now true momentum in the work we're doing. We're reframing some current academic global health practices in terms of injustice, but also in terms of: 'what can we do and what can I do as a person?' For me, the focus will continue to be on the governance of innovations in health systems, and the injustice of knowledge systems in global health. The focus will also be in the doing, in how we build the right knowledge infrastructures."
Bringing to light knowledge unseen, unused and unvalued
"I've realized that my work as Prince Claus Chair has expanded my focus. I think in terms of justice – and injustice – a lot more. For me, I used to think more in terms of equity. Adding the concept of justice to it has enriched my understanding of both. For me it not only applies to what our research is trying to achieve, but there's an intrinsic injustice in the system of research itself. I call this the injustice of knowledge that is unseen, unused and unvalued. I want to bring this issue to light."