Strengthen the bonds in the PCC family
Inaugural lectures of Gustavo Garcia Lopez and Seye Abimbola
On June 10, 2021, Professor Gustavo García López and Professor Seye Abimbola formally accepted the appointments to the Prince Claus Chair in Equity and Development in the (online) presence of Her Majesty Queen Máxima of the Netherlands, patron of the Prince Claus Chair.
This joint lecture has had some benefits as Henk Kummeling Rector Magnificus of Utrecht University put it: "The two current Chairholders have been in contact and former Chairholders can also be present. This strengthens the bonds in the PCC family."
Colonial Climates, Decolonial Futures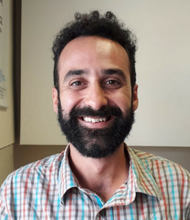 Professor Gustavo García López talked about decolonial climates. He argued that the fires of the climate crisis are also the fires of colonialism, and will reflect on what a decolonial climate future can look like. "Colonialism brought institutionalized racism to justify accumulation of wealth and power. To remember this history is to purposefully take stock of the magnitude of colonial damage, in order to redress it. We can see climate colonialism in the obscene climate inequalities between rich and poor.
Reconfiguring how we produce and consume energy is one of the urgent tasks for a decolonial climate future. This requires commoning energy. Decolonizing climate futures means building commons movements that push for the necessary actions now to ensure justice in future disasters and the coming transitions. Beyond the dominant discourse of emergency and crisis, which foresees only more crisis, we have found emergence and the hope of something new.
We have learned to achieve together what we could not achieve separately, understanding that all our justice struggles –for education, for health, for housing, for food, for clean water, the sun, for anti-debt futures, for women and black liberation, for national sovereignty – are interconnected."
Love, Justice and Global Health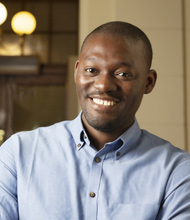 Professor Seye Abimbola conveyed a message of love. He acknowledged his with global health. "What we know as global health today began as a strategic enabler of European colonisation of much of the rest of the world. Unfortunately, global health is yet to shed its colonial origins. My work as Prince Claus Chair, is one way in which I am trying to make peace with global health. Can we rescue global health from its origins. Instead of justice, colonial love served to justify pillage and dispossession.
Bert Koenders, new chair of the curatorium
To what extent does global health remain an expression of colonial love? And if it is, then what is the war of dispossession that it serves to excuse and justify? The mission of global health research is to use knowledge to achieve equity in health. But for global health research to deliver on this mission, there must be justice in all its processes, principles, values, and procedures. Getting there is a long journey.
Even in war, we humans have, over millennia, developed moral principles for what is just and fair. We must now do the same for love in global health. We cannot truly help people without seeing the world through their eyes, and seeing ourselves as they see us. That requires humility and respect. The very antithesis of colonial love."
After the inaugural lectures, Professor Louise Gunning-Schepers handed over the role of chair of the Curatorium to Professor Bert Koenders by symbolically giving him the chieftain staff, from the personal collection of Prince Claus. Bert Koenders is a professor by special appointment of Peace, Law and Security at Leiden University. Bert Koenders was previously the Minister of Foreign Affairs from 2014-2017 and the Minister for Development Cooperation from 2007-2010.
Inaugural lectures
Read the full inaugural lectures (pdf):
Professor Seye Abimbola The equity and justice in global health research work of both Seye Abimbola and Judith van de Kamp is funded by NWO – Wotro Science for Global Development.
Watch again: