Inaugural address Jumoke Oduwole – May 2014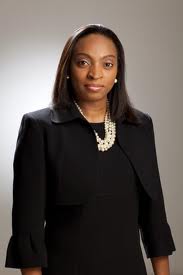 On 20 May 2014, Professor Jumoke Oduwole gave her inaugural lecture as Prince Claus Chairholder 2013-2014. 
In her lecture, entitled 'International Law and Development: A Pragmatic Approach for Africa', Professor Oduwole discussed how the Right to Development, as shaped in international law, could be made more relevant for Africa.
In the presence of Her Majesty Queen Máxima of the Netherlands, Professor Oduwole argued that negative obligations (e.g. not to impose unfair trade agreements, or not to enter into such agreements) should be prioritized.
For the full text of her lecture click here