Conclusion Khayaat Fakier's PCC tenure ship
At the conclusion of Prof Khayaat Fakier's two-year appointment as Prince Claus Chair (2021-2023), Prof Wendy Harcourt, host of the PCC and Dr Agustina Solera, postdoctoral researcher of the PCC, visited the University of Stellenbosch in South Africa from 6-13 September at the invitation of Prof. Fakier.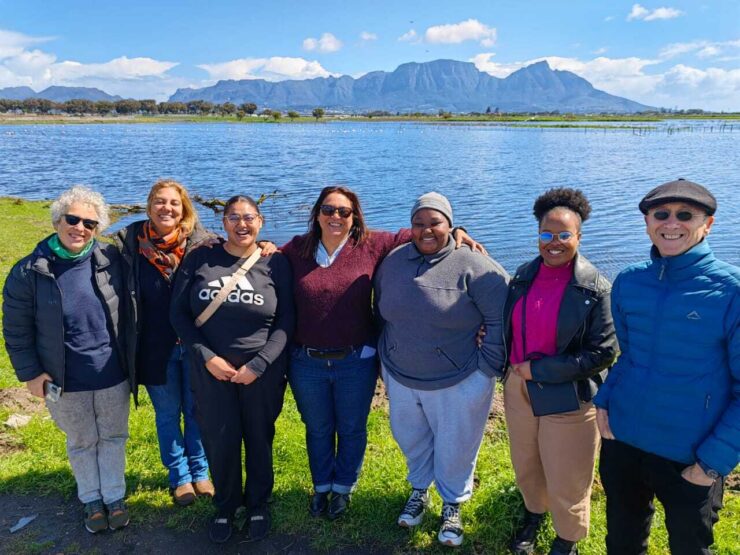 Photo: Research Excursion to the Vegkop Polyculture farm in the Philippi Horticultural Area, Cape Town, 42 km from the University of Stellenbosch.
The visit to Stellenbosch was an opportunity to share the outcome of Prince Claus Chair project on Connecting with Care. The PCC team organised a Round Table titled "Connecting with Care: a threefold conversation" in the Faculty of Arts and Social Sciences of Stellenbosch University, South Africa. The Roundtable reflected on how the team has engaged and connected with care as a feminist concept and practice.
The stay included meeting members of the Department of Sociology and Social Anthropology of Faculty of Arts and Social Sciences as well as the rural areas between Stellenbosch and Cape Town. The visitors met Prof Fakier's colleagues, post graduate students, and discussed possible collaborations and research opportunities between Dutch and South African institutions to advance research and education in the field of international development and equity, as part of the PCC efforts to build bridges between the Global South and North.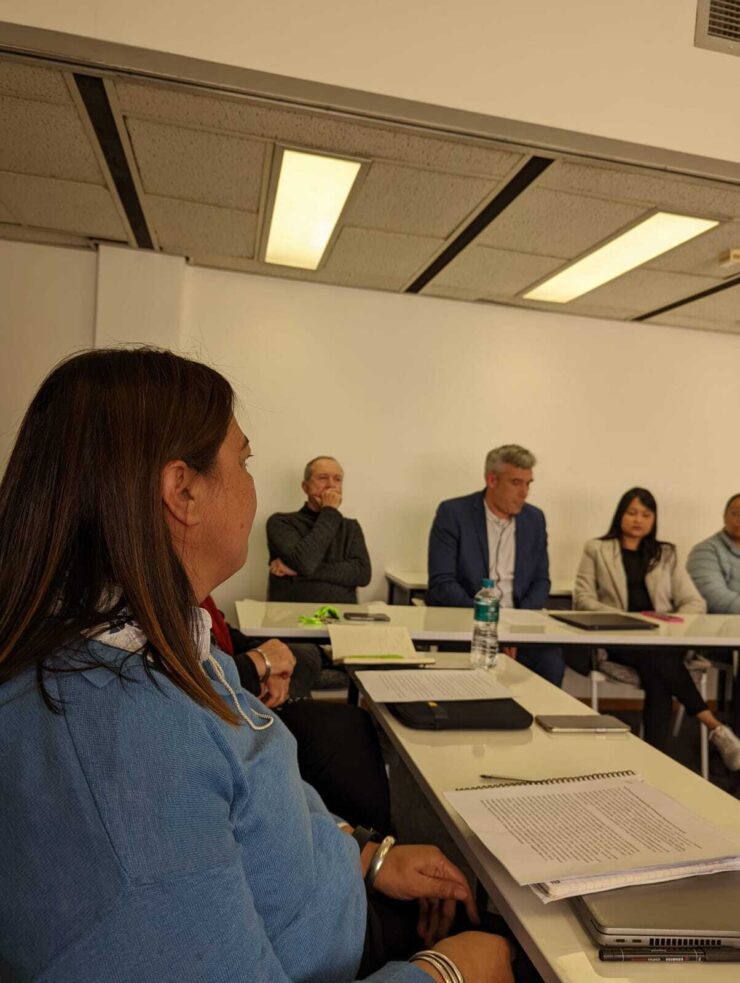 Photo: PCC Roundtable "Connecting with Care: a threefold conversation", Faculty of Arts and Social Sciences, University of Stellenbosch.