Chairholder 2014-2016: Javier Couso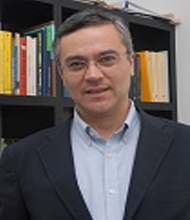 Professor Javier A. Couso, professor and director of the Constitutional Law programme at the Universidad Diego Portales in Santiago, Chile, has been appointed to the Prince Claus Chair of Development and Equity as from 1 September. During the next two years, he will be conducting comparative law research in collaboration with scholars at Utrecht University.
Couso is a specialist in the field of sociology of law and comparative law, with a focus on constitutional issues in Latin American countries including Chile, Mexico, Nicaragua and Peru. His areas of interest include judicial independence and human rights. Recently, Chilean President Michelle Bachelet appointed him a member of the advisory group set up to evaluate Chilean anti-terrorist legislation. Both in this role and more broadly, his research is providing significant insights into what are often difficult transition processes in Latin America.