Dr Sebastián Ureta new Prince Claus Chairholder focusing on technology and citizen science
Dr Sebastián Ureta has been appointed the new Prince Claus Chairholder (PCC) for a period of two years from 1 September 2023.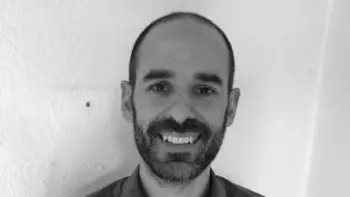 As chairholder, Dr Sebastian Ureta will focus on Technology and Citizen Science: Connecting Local Environments with Climate Change.
This topic closely relates to the current need in academia for research on climate change through interdisciplinary research and to current academic trends such as the conduct of citizen science.
Meet Dr Ureta
Dr Sebastián Ureta is currently an associate professor at Pontificia Universidad Católica de Chile. He has always had a keen interest in training new students in the analysis of the social dilemmas posed by the development of science and technology.
He is an excellent academic who is truly interdisciplinary, combining Science and Technology Studies with the social sciences, especially sociology and anthropology. He also develops the concept of citizen science further with tools that enable community participation in evaluating the soils in their vicinity and taking action to address contamination.
Previously, Dr Ureta developed a Master in Science, Technology and Society hosted by the Alberto Hurtado University. A pioneering programme in Chile, this master's degree seeks to contribute to the interdisciplinary training of students who have an interest in studying the existing relationships between techno-scientific developments and society.
Dr Ureta's academic work, including a wide variety of publications, is internationally renowned.