Prince Claus Chair inaugural lecture by Professor Saradindu Bhaduri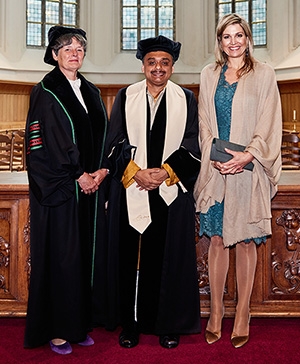 On Monday 23 May 2016, Professor Saradindu Bhaduri gave his inaugural lecture as Prince Claus Chair holder 2015-2016.
In his lecture, entitled 'Frugal innovation by "the small and the marginal": an alternative discourse on innovation and development', Bhaduri discussed the current discourse on frugal innovations, making the point innovations made with the global North in mind do not necessarily satisfy the requirements of the global South.
He argues that what is needed is a broadening of the domain of frugal innovation research by bringing the innovative research activities in the informal economies of the global South into the radar of frugal innovation scholarship.
Use the link below to download the full text of the lecture.