Chairholder 2013-2015: Jumoke Oduwole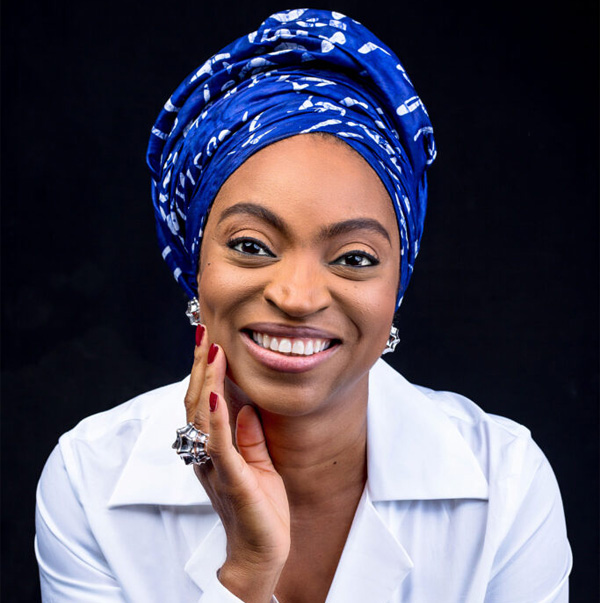 Dr Jumoke Oduwole was appointed to the Prince Claus Chair form 2013 – 2015. She worked on research on The Right to Development. Jumoke aimed to define this theme in the African context and in relation to trade and human rights.
Dr Jumoke Oduwole is Special Adviser to the President of Nigeria on the Ease of Doing Business, and Executive Secretary of the Presidential Enabling Business Environment Council (PEBEC), where policies and business reformations that make Nigeria a progressively easier place to do business are developed and implemented.

Under her stewardship, Nigeria moved up 39 places and was twice recognized as a global top 10 reformer by the World Bank within a three (3) year period, among other notable reform achievements by her team targeted at supporting small and medium sized enterprises.

Over the last 6 years she has collaborated with stakeholders from all arms and levels of government and the private sector. She was instrumental in the conceptualization and formation of the Nigerian Office for Trade Negotiations (NOTN), and serves on Nigeria's National Action Committee for the implementation of the African Continental Free Trade Area Agreement (AfCFTA).

Dr Oduwole is a globally sought-after thought leader and speaker. She serves as a Trustee of the Mandela Institute for Development Studies (MINDS) and has sat on a number of Boards, including Ecobank Nigeria. She is a 2013 Archbishop Desmond Tutu Fellow of the prestigious African Leadership Institute and was holder of the Prince Claus Chair in Development and Equity in The Hague from 2013 to 2015. Jumoke was the only African nominated for the World Economic Forum's Global Future Council on Trade and Investment in 2016. In 2020, she was selected as one of 15 women leaders across the African continent with high leadership potential to form the inaugural cohort of the The Amujae Initiative, the flagship undertaking of the Ellen Johnson Sirleaf Presidential Center for Women and Development.

Prior to her career in the public service, Jumoke taught international economic law at the University of Lagos, and has worked in investment banking and the non-governmental space in Nigeria.

She holds a Bachelors in Law from the University of Lagos and an LL.M degree from Cambridge University where she was a DFID-Cambridge Commonwealth Trust Scholar. She also holds both a masters degree in International Legal Studies as well as a doctorate in International Trade and Development, from Stanford Law School, USA.